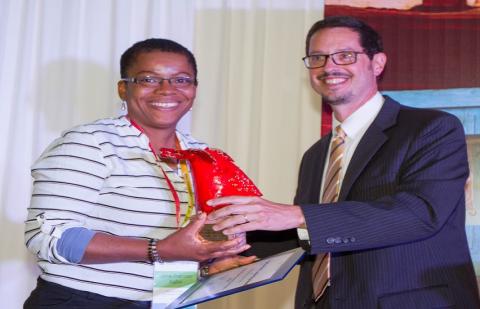 The National Open University of Nigeria (NOUN) has been awarded an Organizational Leadership Award For Excellence in Open Education, during the Open Education global conference.

"The Open Education Organizational Leadership Award is presented to an organization that has shown exceptional leadership and/or groundbreaking activities in the field of open education. This is not an award that is presented annually, rather, it is awarded by the Open Education Consortium's Board of Directors by special commendation to recognize truly exceptional work," asserts Mary Lou Forward, Executive Director of Open Education Consortium (OEC).
OEC applauds NOUN's dedication to openness, access, high quality and innovation shown by its work in Open Educational Resources (OER) and its vision to make this a feature of NOUN's educational approach, as well as to share experiences and best practices with others in the region and in the world.
Congratulations to all!!!